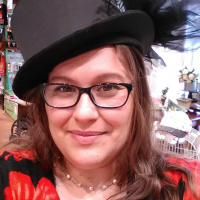 Kristen Collins
Paranormal Romance, Christian Fiction, Fantasy
Profession

Secretary, Writer, Art Journalist
I'm a Native Texan, born and raised close to the heart of the state. Also I'm a part-time working mom/housewife, as well as a Lupus Warrior.
Thanks to the encouragement of friends and family, I found a passion in writing paranormal romance books. Anything fantasy usually suits me and my novels tend to be able to reach anyone in multiple genres.
I also create art journals that can be cross generational from thirteen to sixty years younger, My goal with these types of books are to reach people who need that extra feel good in their lives.